Page 5
I prefer to use a mineral oil finish for cutting or serving boards that may come into contact with food. I like to coat the board heavily, then let it soak for a day or two...until I see it's no longer absorbing any oil. I use a cookie pan or the lid to a plastic storage bin, and make a foil-lined bed to use for the oil bath, but how you do it would depend on your preferences.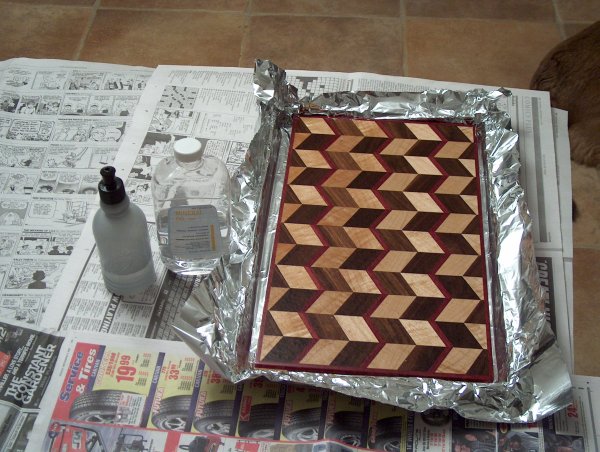 After the board has soaked, I wipe it as dry as I can with paper towels, then let it sit wrapped in a cloth towel for a couple of days. (This seems to wick off any excess oil.)
This board started out as a cutting board (as if anyone would actually cut on it), but the person who bought it wanted handles added, so it could be used as a serving tray. The finished dimensions are about 16 1/2" x 10 1/2", so it seemed a little narrow for a cutting board this long. As a serving tray, it seems more correctly proportioned.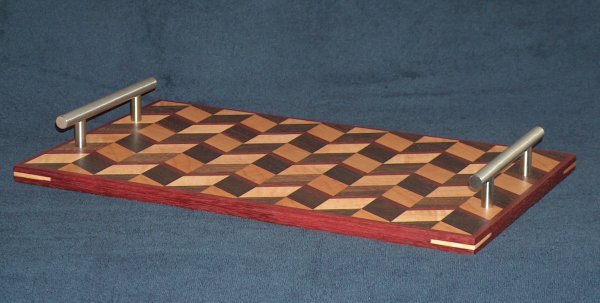 The handles are simple drawer pulls, and although the pictures don't show it, I added four little 1/4" rubber feet and countersunk the screws holding the handles.
Here's a final shot, showing one of the feather splines...