Posted By Vaughn on February 6, 2010
This is the big ash piece I showed progress pics of in the last blog entry. It ended up about 16 1/2" wide and 9" tall to the highest tip of the edge. It's finished with natural Watco Danish Oil, and hand-buffed lightly with a white synthetic abrasive pad.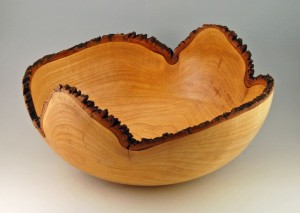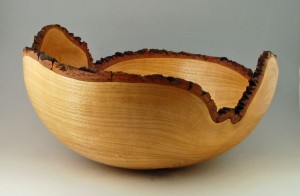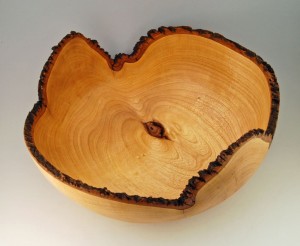 It ain't perfect, but I'm pretty happy with it. Between the size and the unique natural edge, it's an attention-grabber in person.
Comments and critiques are welcome and encouraged, as always.