p
aper towel racks
The paper towel holder in my kitchen started looking a bit worn (no doubt the result of my better half — the Queen of Paper Towels). I decided it was time to learn to do dovetail joints, so this was my first attempt. Although it's not perfect, it came out good enough for my own kitchen. (It has minor flaws that I wouldn't accept in something I was making for someone else). As you can see, I stole some style ideas from my cutting board designs. I've got something about thin strips of wood, huh?
This paper towel holder is made primarily of oak, with highlights of walnut, cherry and purple heart. I should also mention that the spring-loaded wooden bar that actually holds the paper towel roll is not shown in these pictures.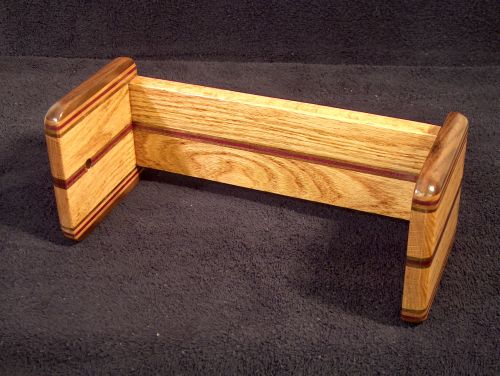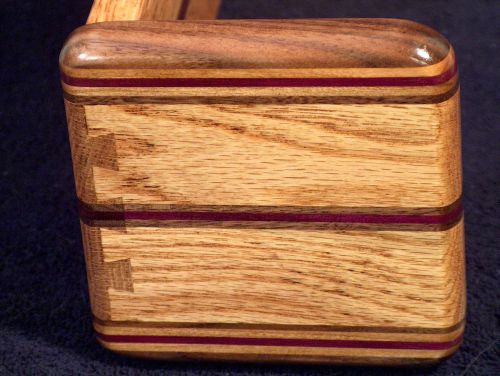 Here's a close-up of the dovetail corners. The stripe in the middle of the two pieces made lining up both halves very critical.
Here's another approach...this one is intended to sit on the countertop. It's made of oak and jatoba (a.k.a. Brazilian cherry), and there's a 1/8" stripe of maple between the two primary woods.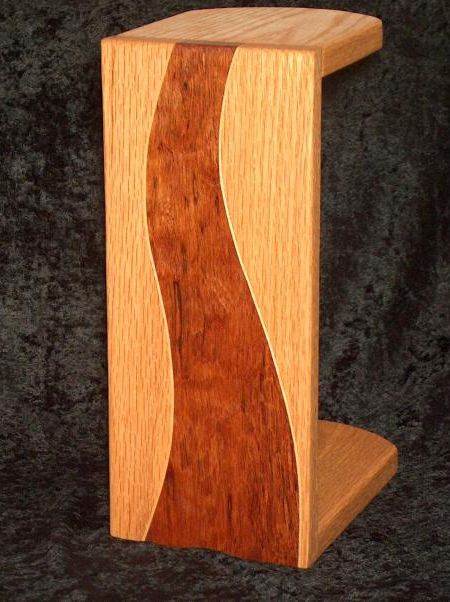 .
The top piece is held in place by powerful rare earth magnets. It stays in place nicely, but removes easily when it's time to add new towels.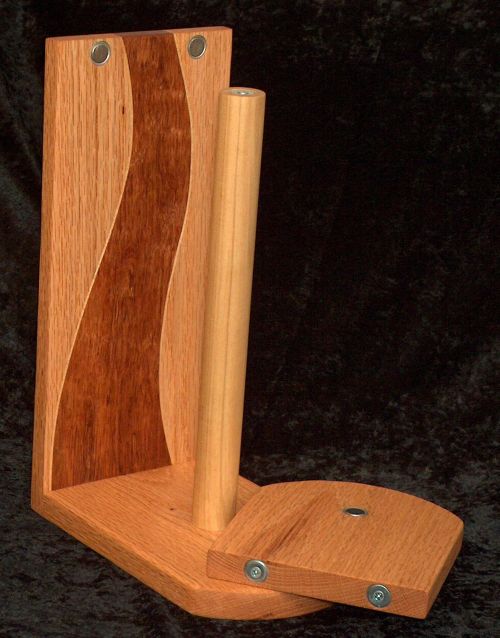 And here's a similar one I made, but with the "wave" going all the way through the top and bottom pieces as well. (Sorry for the snapshot...I didn't get a chance to photograph this one under better lighting conditions.)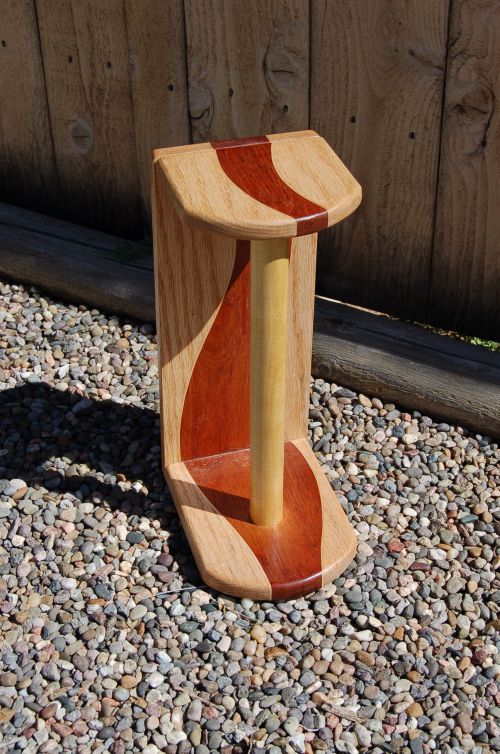 So far I've not really advertised paper towel holders for sale, and don't even know yet how the pricing should or would be set, but if you're interested in some type of hand-crafted paper towel holder, contact me and let's see what we can work out.