Building a Workingwoods Board
This series of pictures shows part of the construction process a typical cutting board goes through. This board was built to order, and I decided to chronicle some of the process for the new owner. This particular board is made of five strips of maple, with accents made of 1/4" wide cherry surrounding a 1/4" strip of purple heart.
Here are all the parts, cut to size. The jumble was for effect.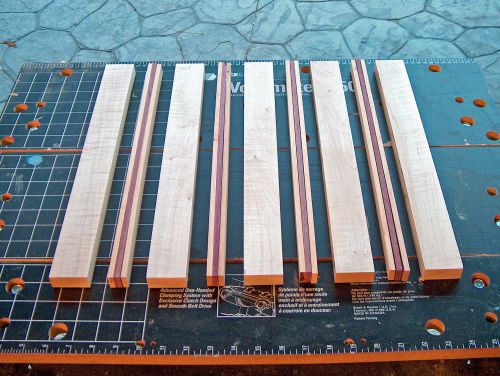 And here are the parts, lined up in a bit more orderly manner. Here is where I decide which way to orient the woodgrain in each piece, and where each piece goes.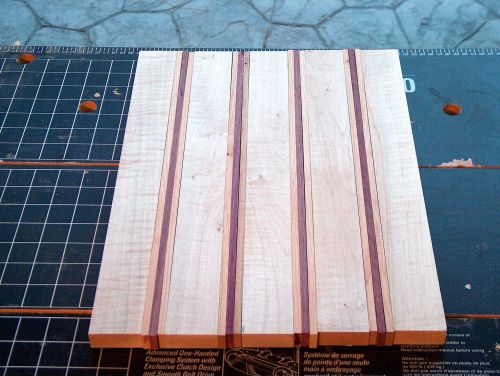 Next, a quick check to make sure all the joints will be tight.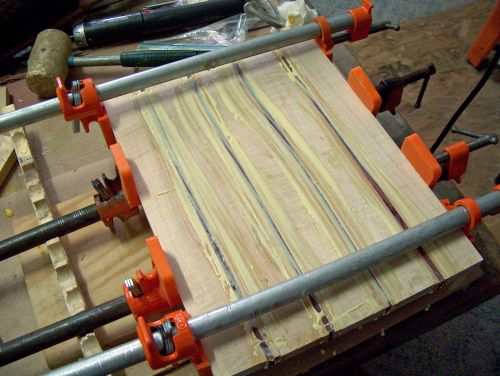 Much glue and several clamps later, here's the initial glue-up.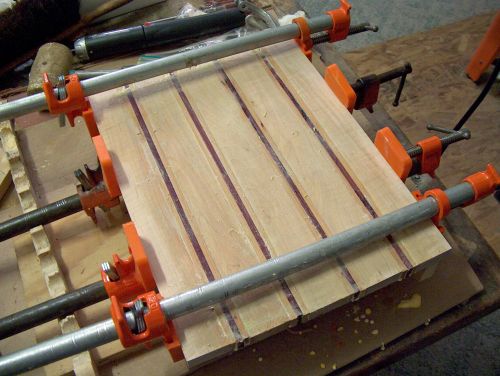 With most of the excess glue wiped up, it's starting to look more like a cutting board.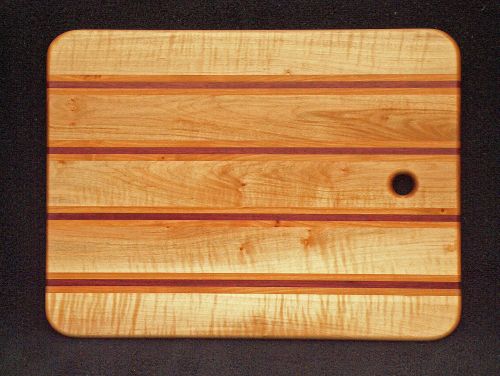 I didn't photograph the several hours of sanding, shaping and sizing, followed by about three days of finishing, but here's the finished product. It's hard to believe the rich curly grain details were hiding in those boards.
The recipient of this board was so happy with it, she ordered another one just like it to give as a gift.